Pennsylvania's largest provider of
municipal insurance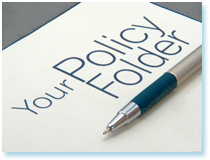 H. A. Thomson has the resources to offer Public Entities a full range of options and services. For over 75 years, we've made municipal insurance easy, convenient, and available at the lowest possible cost for our customers. In 1934, H. A. Thomson was the first to customize insurance programs for Pennsylvania's public entities. Today our expanded products and services let us offer all the coverage you need. H. A. Thomson features a full line of municipal products and services, including safety groups, which have consistently paid dividends.
As our customers' business climate changes so does their insurance coverage needs. At H. A. Thomson, we continually strive to provide multiple insurance products and services that exceed our customers' expectations while educating ourselves on the availability of new products and services created to take advantage of these changes in our customers business climate...
read more
At H. A. Thomson, our Risk Management Specialists identify, measure and control the risks that affect your public entity. We analyze your situation and determine potential hazards that could cause injury or economic hardship...
read more